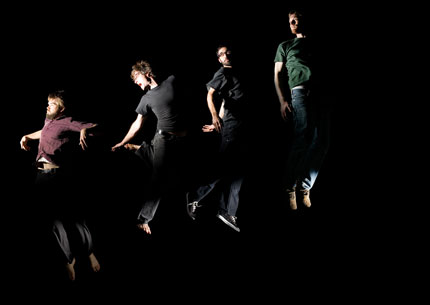 Correction on the release date - November 19th. Look for it in stores and for download on that date. We got the CDs yesterday and they look lovely. Should be posting more songs soon for the listening.
In addition to the Philly and Boston shows, we've added a CD release show in DC at the Black Cat on Nov. 21st, and another in NY with Maritime on Nov. 27th. It'll be weird to watch those Maritime songs from the sidelines.
We took some new pictures the other night, should be around soon, in case you needed pictures or something.
That's it for now. More news about the release as it happens. Our site will have a page with links how to find it.