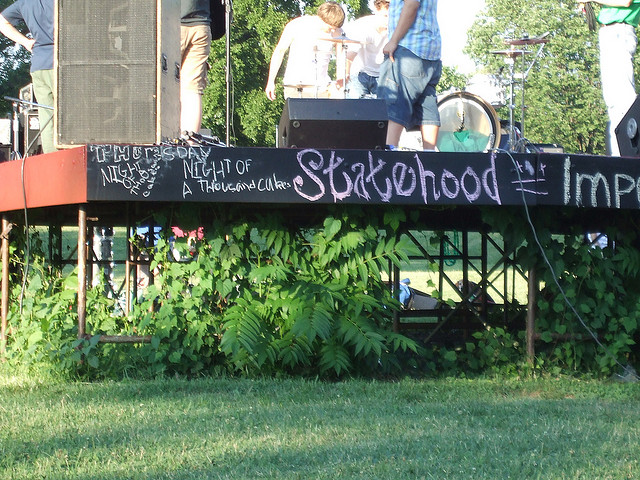 First off, thanks to everyone who came out to the Fort Reno show. Great weather, lots of friends I hadn't seen in forever, babies, dogs, cupcakes, all those good things. If you missed it or are hankering to relive it, there are photoshere and video here. Enjoy!
August we were all juggling some things, and took vacation time. Mine took me to Denver for the DNC. It's a long story, but I found a bunch of folks working / hanging there and made a good week of it. Caught many of the big speeches, went to Red Rocks (as in U2 Live at... not the pizza place), sampled some of thehoppiest beer I've ever had, and fell in love with a vegetarian cafe. One of the better vacations I've had, not relaxing, but about as unique as it's gonna get.
The fall has us playing at the Black Cat with Faraquet, their first local show in who knows how long. Tickets are going quickly, so come early, or swing by the club next week to grab some. Looking forward to hearing those songs again, it's been a bit. After that we're heading back out to the Midwest for another short tour including shows with Maritime (remember those guys?) and Kid You'll Move Mountains- see the shows page for details. More shows in the works, then we'll be taking most of November and December off, so get your Statehood while you can.